Jim Cannon
Registered Piano Technician
Jim Cannon is a Registered Piano Technician (RPT) in the Piano Technicians Guild (PTG) who has been serving his loyal customers for over thirty years throughout southeast Texas, including Houston, Spring, Klein, Cypress, Tomball, Magnolia, Hockley, Waller, Kingwood, Humble, Woodlands, and Conroe.
Jim handles all aspects of piano maintenance from regularly scheduled piano tuning through reconditioning and rebuilding pianos. Equally important, Jim is available to advise his customers on long-term care and maintenance of their pianos and to recommend a piano tuning schedule.

Piano Tuning Schedule
Generally, most pianos should be tuned every six months, although some pianos may need it just once a year. Other pianos (in churches, concert halls, schools, studios) will need frequent piano tuning and servicing. The design of the piano, level of craftsmanship, and materials used in making it, as well as frequency and type of use, all impact how often your piano needs service.
Jim will be able to recommend a schedule customized for your piano tuning needs.

Services
Jim performs the following services. For more information about each, click on the service name or visit the Services page:
Contact Jim
For more information and to schedule a piano tuning appointment or consultation, call Jim at 281-320-9656 or e-mail jim@cannonsong.com.
Moving a Piano?
If you are looking for an experienced, reliable, piano moving company in Houston and surrounding areas, visit Carlton Ralon's website at www.dadandbrad.com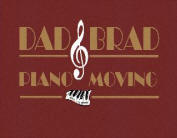 Guitar Arts Homepage
Jim's wife Andrea Cannon is an accomplished guitarist and instructor. Visit her website here.
Tuner's Log
Musings of a piano technician.